TOP 5 QUICK DESIGN TIPS FROM DESIGN PRO DENISE SABIA
Denise Sabia of The Painted Home is an in-demand home designer who is also creative leader of the Make-It, Take-It workshops at the 2020 Philly Home Show. The stylish designer is also lending her talents to our ALL NEW Petite Retreats feature. If you need help with your space, be sure to connect with Denise at the Pennsylvania Convention Center January 10-12 + 17-19, 2020 – ask her about her flat-fee design consultations, she's the ultimate resource on ways to add character to your home.

Can't wait until January? We caught up with Denise ahead of the Philly Home Show to talk simple design advice. Check out her top five tips below.
1. Window Woes - You're doing it wrong! Rehang your window treatments high and wide to better define the look and feel of your space. This simple hack will make any space feel taller and grander than it actually is.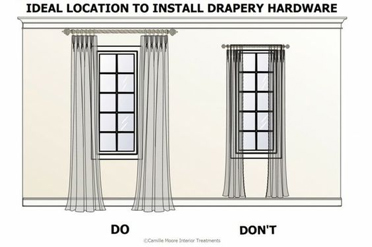 2. Fierce Front Doors - Want to make a good first impression? Give your front door a fresh coat of paint. Don't be shy, make the color count! Add a new knocker or doorbell and refresh the door hardware, and don't forget to match the hinges to the hardware finish. Add a wreath or a plant, and you're all set!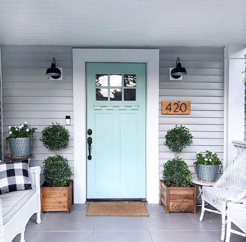 3. Perfect Pillows - Pop some color into your living area with some new pillows. With so many budget-friendly home stores available, this is something you can do seasonally. Mix up the patterns for a fresh and eclectic look!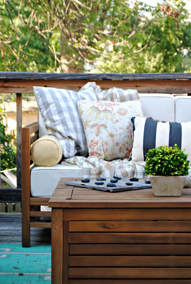 4. Magnificent Mirrors - Strategically placing a mirror (or two!) can change the whole look of your space. Try adding a mirror on the wall across from a window or door. You'll be surprised at the depth and light it will add to your space.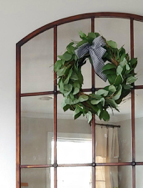 5. Declutter! Please! Nobody functions well among chaos. You don't need to display every home item you've ever purchased. Stash some away, and rotate your home decor items every few months to keep your space fresh, clean, and organized.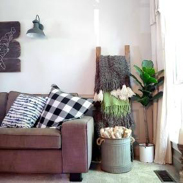 For more design tips, tricks, and inspiration, be sure to visit the Philly Home Show (January 10-12 + 17-19, 2020 at the Pennsylvania Convention Center). Connect with design experts (like Denise Sabia) tour inspiring displays and get great ideas you can use at home. Buy your tickets today. We can't wait to see you at the show!
Dec 28, 2019, 13:40 PM