PHILLY STYLE: WITH DESIGNER TOMMI MISCHELL
The Philly Home Show returns to the Pennsylvania Convention Center for two exciting weekends (January 10-12 + 17-19, 2020) and we're thrilled to welcome seasoned designer Tommi Mischell back to the show.
We caught up with the talented professional ahead of this year's show to talk Philly Style and how you can welcome it into your space. Enjoy our brief interview below!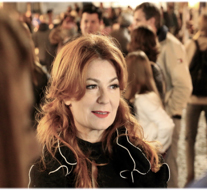 Q: What's your definition of "Philly Style"?
Tommi: "I would use the art term triptych to apply to the fusion of these three art forms: architecture, music, and sport. The fusion of these three elements best describes what Philly Style means to me, and how I feel about the city."
Q: You're a world traveler. What makes Philly different or appealing? What do you look forward to about Philly when you're returning home?
Tommi: "What I love about Philly are all the people and landmarks that make the city so special. For me, music is equally as important as the design world, and Philly is home to so many great individuals that have made such amazing contributions - from the Philadelphia Orchestra to our R&B and jazz musicians and singers such as Grover Washington Jr., Boyz II Men, and so many more. My heart bursts with joy when I'm abroad talking about Philly, and I'm so proud to live here - especially after amazing our Eagles' success in winning the Super Bowl!
My favorite thing to do after a long trip is to stop by the Wanamaker Building and take in the sounds of that grandiose organ (the largest fully functioning pipe organ in the world). It's become a sweet addiction that I can't and won't stop."
Q: What are some ways to bring Philly Style into a home?
Tommi: "Bringing Philly Style into the home, whether in a big or small way, has to start with your inner feelings and which part of the triptych you would like to spotlight. Simple pictures of architecture, or depictions of music, or a favorite sports figure could be used as wall decorations, and bring quite a bit of charm and Philly Style to your home.
Another way is by using brick as an accent wall. This would emphasize elements of Philly Style in the interior, and mixing some Art Deco elements through furniture or art objects would provide that eclectic fusion of components that makes it Philly Style."
Q: How can people feel more confident in their design choices? What's one design or decorating tip you like to share with clients?
Tommi: "I often talk to my clients about this crucial question, and one of the starting points when planning a redecoration or designing a new space is to ask yourself what kind of character and function you want to transfer or add to your space.
A second important tip is to make the core or skeleton of the design timeless, like an evergreen piece of music. If you want to follow the fashion and trend of that year, do it through smaller items and accessories that are more cost-effective."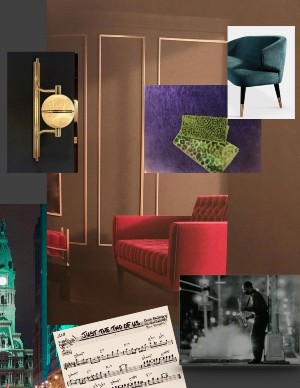 Q: What's your favorite part of the Philly Home Show?
Tommi: "After 21 years as a designer for the Philly Home Show, it feels like my home. It is always a pleasure working with the friendly staff and attendees. An important aspect of the Home Show is talking to clients one-on-one, as I strongly believe that getting to know them, and giving them the opportunity to talk to me in person, is the best approach to have in this industry. And what more could you possibly ask for than having all the trades together under one roof?"
See interior designer Tommi Mischell's special feature "Just theTwo of Us - Philly Style" at the Philly Home Show, and visit her at K Gallery Art & Design in Philly's Old City. You don't want to miss these unique displays, trust us!
Summary:
Jan 2, 2020, 15:55 PM