Meet Bugsy Drake of Bravo's Below Deck Mediterranean
Widely known for her role as Chief Stew on Bravo's Below Deck Mediterranean, Christine "Bugsy" Drake, can be seen dazzling luxury yacht guests with her signature tablescapes and over-the-top theme parties. The self-proclaimed "Queen of Theme" possesses a personal style that often embellishes on her table décor and almost always includes large hoop earrings with her infamous barrettes - and she's bringing her best lessons to attendees at the Philly Home Show.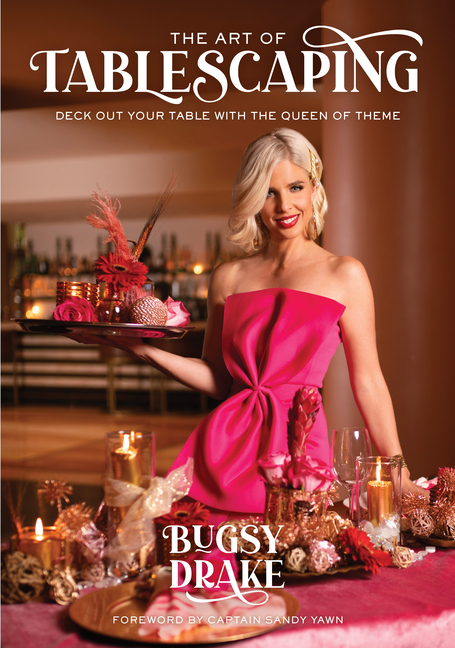 Bugsy's got a million things to share with us, but you'll have to come down to the show to learn more! In the meantime, here are 10 tidbits to tide you over:
Q. What tool should every homeowner own? A Nespresso Machine, or any coffee machine really! Lol! I also can't live without my air fryer!
Q. Are you a plant mama, or is your green thumb lacking? I have a complete green thumb! I grew up with a big garden, both my gran and my mom have an affinity for plants. My mom actually owned her own commercial landscaping business when I was a little girl- so I guess it rubbed off on me.
Q. Tell us about your pets. I have two gorgeous ridgebacks, called Pippa and Brody and my fat, extremely fluffy grey and white cat called Pepper! My pets most definitely make my home a home!
Q. What's your favorite paint color? Mariner sw6766
Q. Favorite room in your home? The kitchen … especially when it's open plan.. I feel like it's the heart and soul of a home… where everyone can gather, tell stories and share laughter!
Q. What's your favorite part about speaking at a home show? I love the fact that it's a space where people with similar passions gather. It's not necessarily similar in taste.. but it's a great environment to share your own ideas with people on your craft.. and have them question certain things you might never have thought of. I think it's a fantastic place to bounce new ideas off of people from all over.
Q. What project's are you currently working on? My book came out last year. It's called " The Art of Tablescaping" You can purchase it on Amazon and everywhere books are sold. I have been loving the feedback and seeing tablescapes from my fans.
Q. Any furniture thrifting tips? I love reviving old furniture by recovering, using a pop of color, a different texture such as velvet or a fun new pattern! You can also do this with old lamp shades if you find an interesting base. You can truly give it new life!
Q. What home trends are you loving? Loving new and modern.
Q. What is the most important interior design advice you can give? Do you and have fun with your own personal style.. a big one for me always is incorporating as much natural light as possible! I guess it's like a table scape… start with the foundation and then build the layers incorporating different textures and heights! Don't clutter!
Come down to the Philly Home Show's final weekend March 25-27. See Bugsy Drake at the Affinity Furniture Booth #824 on March 26 & 27 with her beautiful tablescape set-ups to meet her, ask more questions and get an autograph!
Mar 25, 2022, 17:30 PM