---
2022 MAKE IT, TAKE IT WORKSHOPS
PRESENTED BY,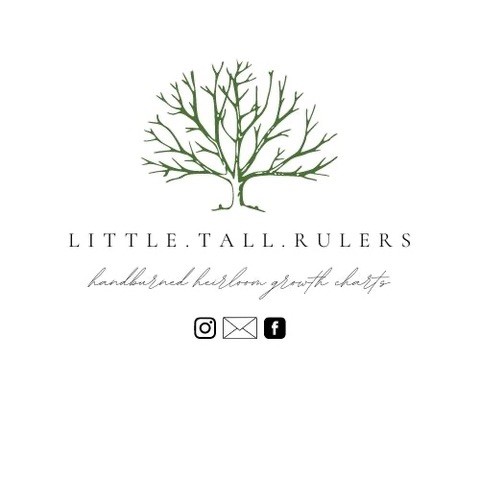 Get creative and take home something new for your home at our Make it, Take it Workshop Series. Work directly with local designers, artists and crafters showcasing what's hot in DIY for 2022. Prepare to get your hands dirty, ask questions, and test new products with the experts. Space fills quickly, so get there early.
Learn about our NEW Make it, Take it presenter, Amanda Pluck, of Little.Tall.Rulers (https://www.instagram.com/little.tall.rulers/)

Hi, my name is Amanda Pluck. I am a local maker and pyrography artist in Bucks and Montgomery County, PA. I started wood burning in 2015 and I make custom heirloom growth chart rulers locally. This year I am excited to announce I am organizing and managing the "Make it, Take it" workshops at the Philly Home Show and the Philly Home & Garden Show. I hope to shed new light on this feature post-pandemic. I have artists and makers from all over excited to teach you new skills and their art. I know a lot of us are diy-ing at home, learning the basics of power tools, keeping our kids entertained, and hosting more at home for events, especially on Philly game days. I hope to meet you and have you join us at the "Make it, Take it" feature to learn a new skill or craft!



15 SLOTS AVAILABLE PER WORKSHOP!
ARRIVE EARLY TO THE WORKSHOP YOU WOULD LIKE TO ATTEND!
FIRST COME, FIRST SERVED! SEATING IS LIMITED.
ONE WORKSHOP PER PARTICIPANT, PER DAY.
ALL SUPPLIES AND WORKSHOPS ARE PROVIDED FOR FREE!
Workshop Schedule for 2022 Philly Home Show
Saturday, March 19, 2022
10AM - Monica DePaolo from Mon's Momtique - DIY Candlemaking (Sponsored by Candles & Supplies, Inc.)
11AM - Lindsey Boehmke from Hilltown House - Mini Sunburst Wall Hanging (Sponsored by Annie SloanR Chalk Paint)
12PM - Lindsey Boehmke from Hilltown House - Mini Sunburst Wall Hanging (Sponsored by Annie SloanR Chalk Paint)
1PM - Laura Zeo from Felt Like a Party - DIY Felt Green Garland (Sponsored by Benzie Design)
2PM - Laura Zeo from Felt Like a Party - DIY Felt Multi-Colored Floral Wreath (Sponsored by Benzie Design)
3PM - Amanda Pluck from Little.tall.rulers - Woodburning Mini Server (Sponsored by Walnut HollowR)
Sunday, March 20, 2022
10AM - Cassie Tyson from Pretty Fly for a DIY - Macramé Coasters
11AM - Cassie Tyson from Pretty Fly for a DIY - Macramé Key Chains
12PM - Cat from Ambler Charcuterie & Co. - The Art of Charcuterie; demo board and individual cones
1PM - Laura Zeo from Felt Like a Party - DIY Felt Rainbow Garland (Sponsored by Benzie Design)
Saturday, March 26, 2022
10AM - Amanda Pluck from Little.tall.rulers - Woodburning "Spoon" Rest (Sponsored by Walnut HollowR)
11AM - Bindi Desai from Desai Art - Watercolor greeting cards
12PM - Samantha from Knot your Average Jawn - Macramé Wall Hanging
1PM - Laura Zeo from Felt Like a Party - DIY Felt Rainbow Garland (Sponsored by Benzie Design)
2PM - Laura Zeo from Felt Like a Party - DIY Felt Multi-Colored Floral Wreath (Sponsored by Benzie Design)

Sunday, March 27, 2022
10AM - Paula Ashley from the Zen Building - Sage Bundles
11AM - Amanda Pluck from Little.tall.rulers - Home Designs Vision Boards (Sponsored by Raymour & Flanigan)
12PM - Laura Zeo from Felt Like a Party - Felt Class (Sponsored by Benzie Design)
1PM - Laura Zeo from Felt Like a Party - DIY Flat lay Green Felt Garland (Sponsored by Benzie Design)